Is it a bird… Is a plane… No – It's… your ashes. That's what an onlooker might say if they were to raise their head skyward in time to see a rocket take-off with a cargo of hundreds of cremated remains destined to become 'shooting stars'. Mankind has taken giant leaps forward and in doing so opened endless opportunity for what to do with our remains. Amongst all these options how do you choose what to do with your cremated remains?
This choice is powered by the massive surge in demand among people wanting to 'go out with a bang', like this man who chose to have a Firework Funeral incorporating his ashes into a firework display. When combined with the dramatically reduced costs of Direct Cremations such post-cremation wishes are available to everyone.
What times we live in!? It really excites us to hear about the opportunities individuals have to choose from for their cremated remains. As recently as a decade ago you would have been sealed in a coffin and buried in the ground in a sombre religious ceremony. Not that there's anything wrong with that but it's not for everyone and the public agrees with more than 59 per cent of people opting to be burial. Express-Cremations UK is the way to go if you're looking for a different kind of send-off.
What is a Direct Cremation?
A Direct Funeral is not something new "so you are not alone" in seeking out this option as they are carried out almost every day somewhere in the UK
An Express Direct Cremation is basically a simple cremation without any additional services from the funeral director and we offer an easy-to-understand cremation service.
Express Cremations UK is a cost-effective, private, unattended service that we offer with prices starting from £450. You receive a loved ones ashes in a no-fuss manner. It's a far quicker stress-free approach and if you do want to spend those savings on a fitting memorial for the cremated remains, we fully support that.
Creative Ideas for Cremated Remains
Cremated remains give you the opportunity to be creative and playful in how you present your remains memorialising your personality and unique style. From diamonds to ash-paint portraiture and jewellery, you can have a say in what happens to your ashes and let your legacy live on for loved ones. What will you do with your remains?
Read on for some of the most creative ideas for burial remains available in the UK.
Send your ashes off in style and go out with a bang in a dazzling light show. Companies like Heavenly Stars Fireworks offer you the chance to be fired into the heavens in a dazzling display. You can fire your loved one's ashes at your own convenience and at a place of your choosing or opt for a bespoke professional display to be enjoyed with friends and family with a glass of bubbly to toast the departed – a fitting way to say goodbye to a loved one.
Live a second life, as a tree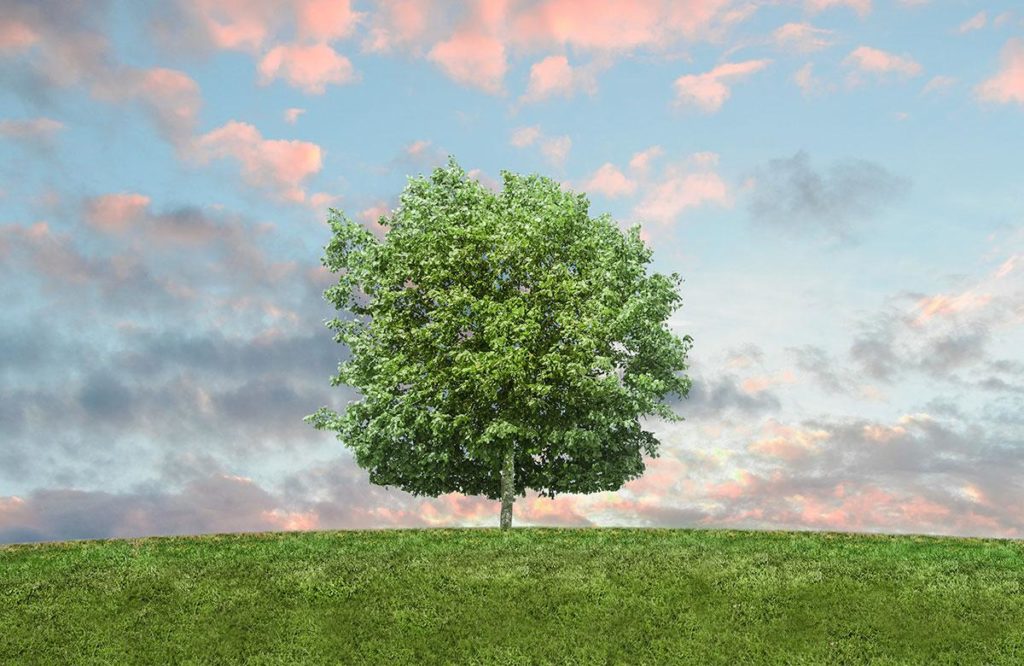 There is beauty in nature and although you may not have looked at a tree and yearned to literally become one this option really does bring new meaning to the phrase "at one with nature". Companies like Living Urn give you and your loved ones that chance and they'll plant a 2nd tree in a forest to help combat climate change! Climate change is devastating the Earth's ecology with just 1.5° leading to catastrophic natural disasters in the near future. If that fills you with dread then getting planted and grow into a tree when you die could appeal to you as you do your bit to help with the urgent need for reforestation, as you live on and help clean the atmosphere for future generations.
Get planted, in the ocean
Not a land-lover? Well you can still help save the planet with a burial at sea — with a difference. Companies like Eternal Reefs take a person's cremated remains and mix them with an environmentally friendly blend of special 'ocean concrete' transforming your earthly remains into a 4 feet high by 5 feet wide giant, hollow dome conducive to marine life. You will play a long-term role in replenishing the ocean with new marine growth, flourishing into natural reef systems, continuing to give back to the environment a long time after your death.
Resided in an urn bearing your (or your hero's) l likeness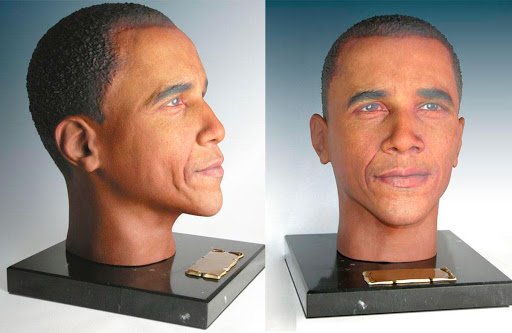 Memorialising your ashes in a custom commemorative urn is a fantastic way to showcase your ashes in a way that lets your personality shine. Whether it's an action figure like Batman or Iron Man, President Obama or a figure resembling your profession, i.e., a doctor, or a 3D printed bust, you will definitely make an impact and be remembered in a likeness of your choice. Prices range from £500 – £2,000.
Send your cremated remains into outer space
Leave Earth, become a shooting star or join the lunar dust. With the commercialisation of space flight it's now fairly common for companies like Celestis to take ashes out of Earth's orbit for a truly stellar send off (as long as you can afford it, prices range from roughly £1,250 to 12,500). Luckily there is a UK, Sheffield based company Ascension Flights offering a more attainable way to scatter your loved one's ashes in space. Their bespoke balloon rises to beyond 100,000 feet (~19 miles) above the Earth's surface before scattering your loved one's ashes from a purpose-designed mechanism. The company even provide video footage from the balloon's ascent and of the scattering as a beautiful memorial for you to treasure.
Have your ashes transformed into a hand-blown or stained glass sculpture, accessory or piece of jewellery by Art From Ashes, or a special keepsake from One World Memorials who can help develop and design exclusive pieces of exceptional beauty. You can choose from sculptures, stones, necklaces, pendants, suncatchers, paperweights, and more. There are some artists who will mix cremated remains with paint and create a portrait, landscape, or still life of your choice, using the ashes. Some of the products make the cremated remains the centrepiece by forming a swirl of ashes, whilst others blend the ashes in so that the burial remains aren't visible in the piece. Do you have a passion for fine jewellery or art, or know someone who does? Or do you just want an exquisite ornamental artwork you can be proud to use in memory of a loved one? Our Express Cremations UK can start the process for you.
Get turned into a diamond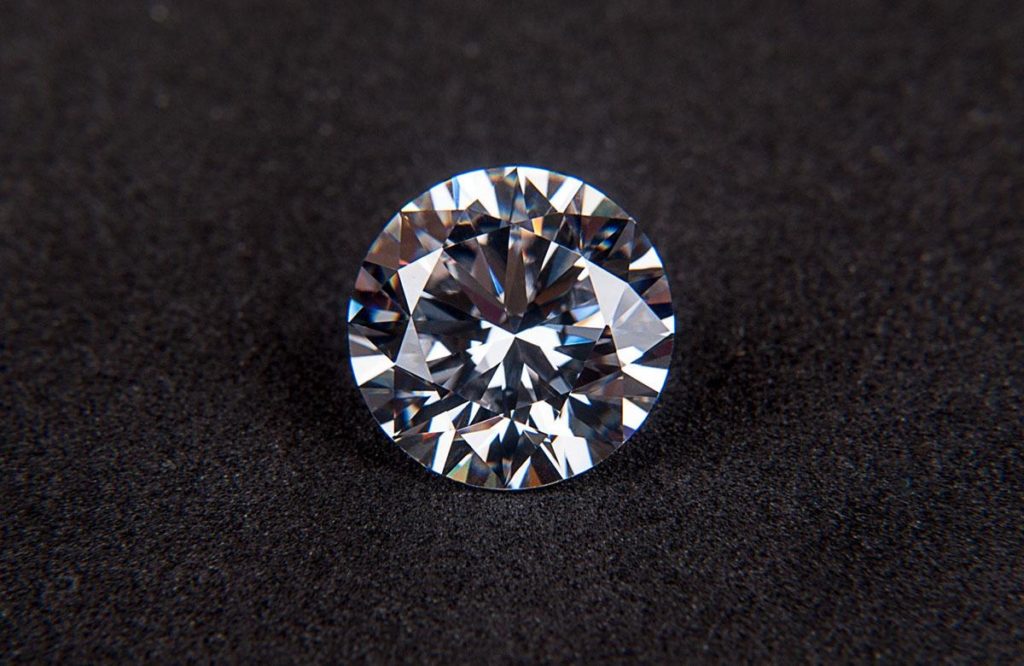 Diamonds are forever! Nothing says glamour and screams of a life well lived than having your ashes transformed into a diamond so that you can go on shining. Diamonds last forever and investing in a LifeGem can provide a lasting memory that endures time. The carbon portion of your ashes is heated and pressed into a diamond which is then cut to your specifications and you can arrange for the resulting diamond to be sent to your loved one. Depending on the diamond you choose this is a costly option with prices in the region of £25,000.
Float up to heaven in a balloon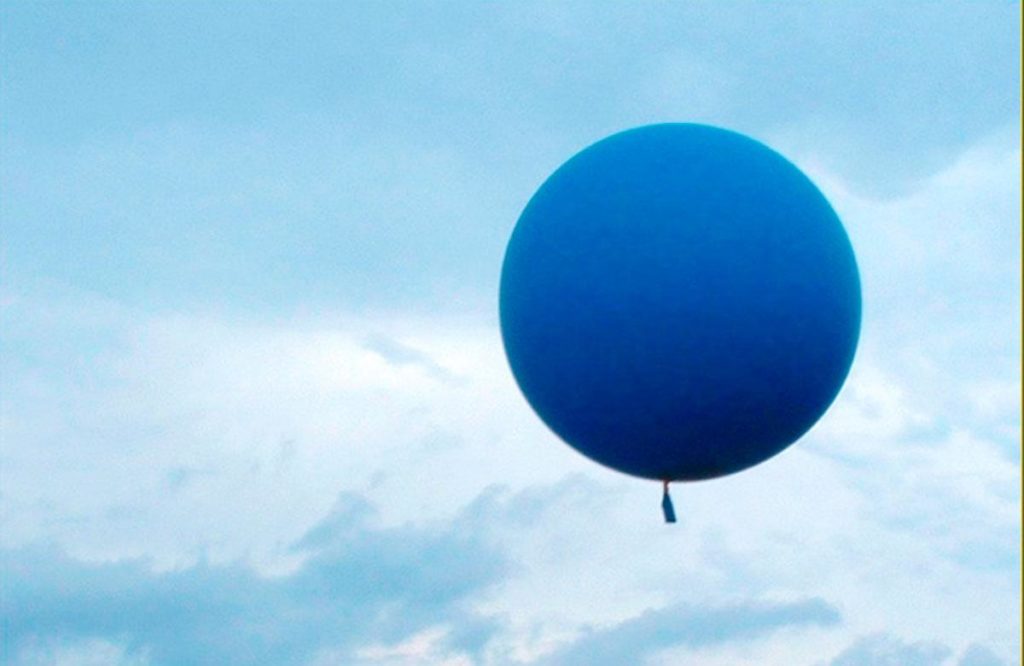 If you've opted for a cremation rather than a burial then Eternal Ascent Society offers a straightforward solution. Much like Express Cremation UK, this is a no-fuss affair in which the balloon chamber is filled with helium and released wherever you or your loved one has specified. Balloons float to about 30,000 feet where they freeze and burst, scattering your ashes. This is well below the 100,000 feet of Ascension's balloon and whilst it doesn't go to space it is still a moving tribute for gathered family to watch in person. The gradual ascent provides family and friends with a cost-effective and fitting farewell. The cost ranges from £1000 to £2,000.
An inky tribute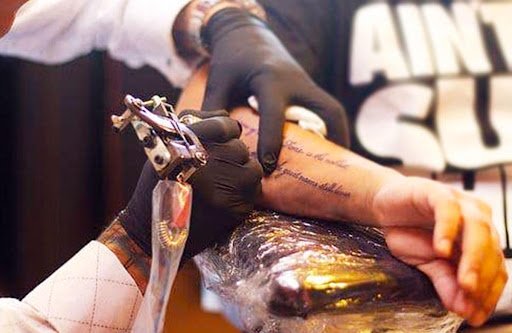 For some people tattoos are a way of life and each one tells a story that is deeply meaningful and remains a part of them that they carry throughout their lives. Memorial tattoos are rapidly growing in popularity. The ashes created through our Express Cremations UK service can be sifted and filtered until the tattooist is left with a very fine dust which is further baked and the ashes sterilised with a small amount finally mixed into the tattooist's ink. It's just like a regular tattoo and the story it tells is profoundly meaningful. Some people regret having a tattoo or hold off getting a tattoo because they are afraid of regretting it later. One customer told Daily Mail UK "Including her ashes into the design made it even more special to me, also helping with the grief I am dealing with. The tattoo is absolutely perfect." Cremation tattoos are the perfect once-in-a-lifetime tattoo people rarely regret because they are so personal and infused with meaning. When combined with the design of your choice they are a powerful memorial you carry with you that signifies how much a loved one meant to you.
Whatever route you choose, scatter with permission. You may not be prosecuted but it can be confusing to onlookers who are not sure what you are doing and in public places will usually require a clean up which isn't particularly pleasant for staff. Disney World has been battling cremated remains scatterers surreptitiously offloading ashes as they skulk around the flower beds like Andy Dufresne (in The Shawshank Redemption), or heaving heavy handfuls overboard the haunted mansion ride. Whilst it's well meaning you will be escorted off the premises if caught.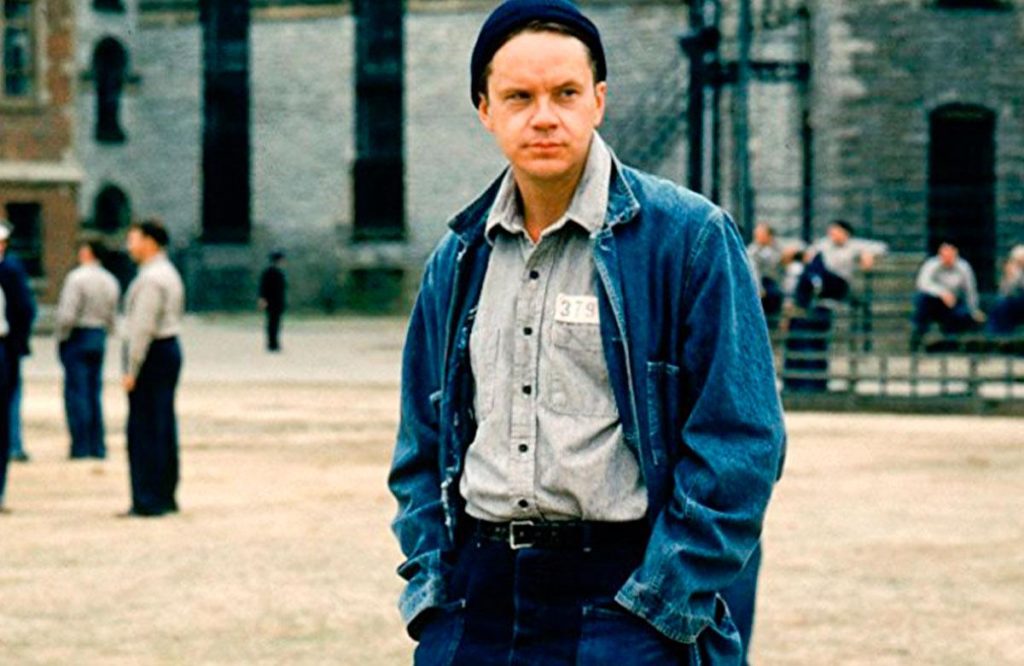 Losing a loved one is painful and it can be difficult to figure out the right way to remember them and honour their last wishes. You can share this post with loved ones and start the discussion early, it can be approached in a pragmatic more light-hearted manner and everyone will be glad to know what you want, instead of leaving your loved ones in the dark and guessing. The sooner you start to plan and find out what special permissions and permits you'll need the better.
When choosing a cremation type for yourself, you may have a number of pressing questions. If you do want to reach out to discuss the variety of options available around Express Cremations UK, then do not hesitate to contact us and enquire about any additional information. After all, we are here to help.